So Thanksgiving is over and many of us are back to work after the long weekend. But the sales aren't over yet. Etsy is a buzz with Cyber Monday madness, so treat yourself to some great handmade discounts.
We're having a sale today - 30% off everything in store. And there are a lot of new things at
inkstrand
- including the Celestial line that was previewed here earlier. Here's a peek at some of the items you'll find there: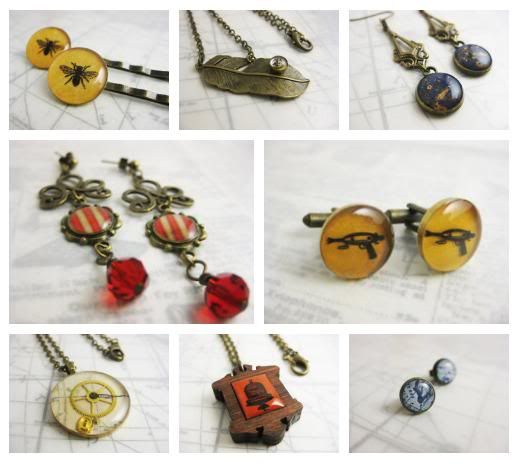 Enter coupon code CYBERMONDAY2011 for 30% off your purchase. Sale lasts until midnight tonight (PST), so get these discounts while you can!
Also one of my favorite local teams - PDXEtsy is also having a group sale this Monday. I've included one of their treasuries here - featuring some of the participating shops. Enter coupon code PDXEtsy2011 at any of the participating stores for a discount*.
Made for you with love, in Portland Oregon
Treasury tool by Red Row Studio.
*Discounts vary between each individual shop and could be anything from free shipping to 50% off. Make sure to read the shop announcements for details.
Happy Crafting!