So for an upcoming photoshoot, I began working on my military maven costume. Here's the original sketch the costume is based on: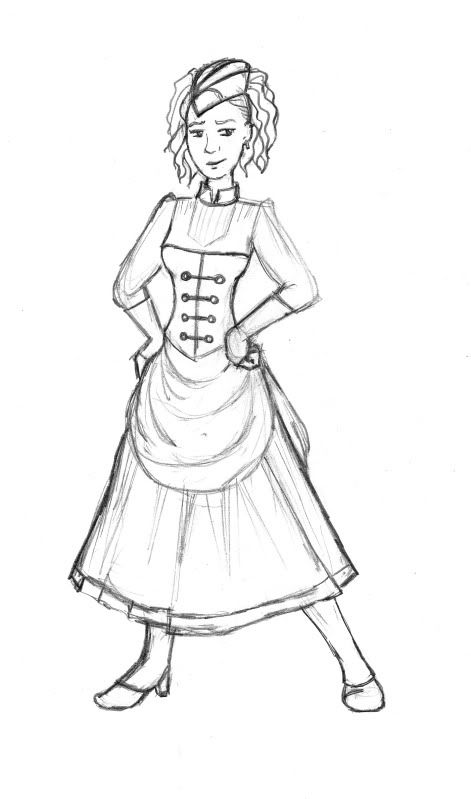 And here's the costume at it's currently completed state: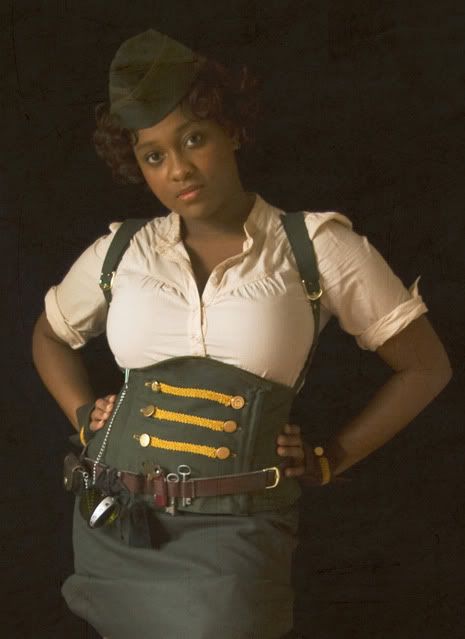 The costume currently consists of a garrison cap, holster, blouse, underbust, gloves, skirt and spats. Details include gold braiding and brass buttons.
The spats and gloves can be seen in detail below: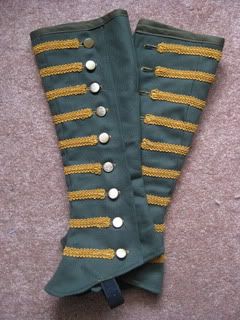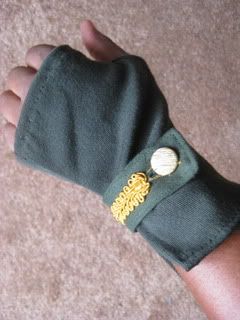 So all in all, the costume's coming along quite nicely. I've even got a set of guns to go with it, but I'll post about those another time. Still it's not quite complete. The next things I plan to work on are:
1. Shrug/Bolero
2. Bustle skirt
3. Patches and pins
I'll post more as I make progress.