Once again it's Wednesday and I'm back with more new shops on Etsy.
This week there were so many to choose from, but I've narrowed it down to a few favorites.
This week's picks:
Art My Oliver
I love the strange and wonderful prints this shop offers. And equally interesting is the inspiration behind them: fairy tales and medical illustration. Somehow the combination works and each piece is unique, colorful and intriguing.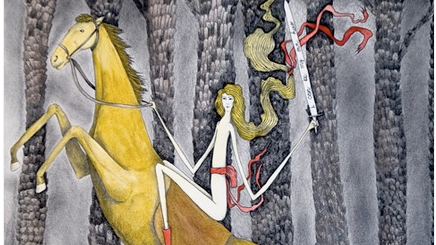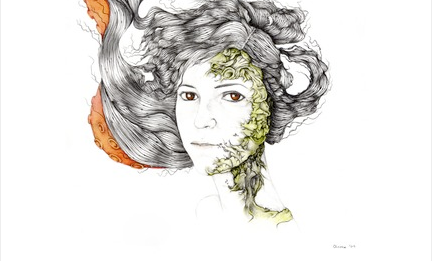 To see more work, learn about their process and maybe get one for wall, visit Art My Oliver.
Blackbird Clay Studios
Summery and unique, BCS' stoneware and porcelain jewelry definitely caught my eye. In fact I fell in love with the work before I was moved by her story. Leigh Ann Black, the woman behind these fabulous pieces, was an architect before the "economic upheaval" brought her home to Mississippi and her love of pottery. While the reason that brought her to Etsy is unfortunate, I wish her luck and can't wait to see more of her work.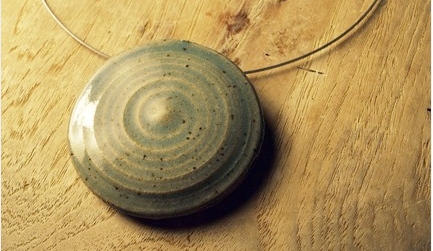 Get that perfect piece of summer jewelry and support a fellow artist at Blackbird Clay Studios.
Two for Joy Paper Studio
This little shop's handmade stationary, prints and wedding invitations is colorful and can't help but make you smile. And best of all they take custom orders--including matching the theme colors for your wedding--so you know it will be unique. I don't have a wedding coming up, but I now know where I can point anyone who is.

Want a unique invite, print or stationary? Make sure you visit Two for Joy Paper Studio.
Melina Martin
These screen printed tea towels are so nifty that you might hang them up as art when they're not in use. Hand printed and based on original illustrations created by Melina, each towel features the beautiful flora and fauna of New Zealand where she resides.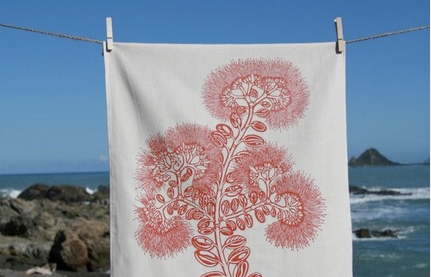 If you're a nature nut or know someone who is, you should take a look at Melina Martin
Marie-Eve Rousseau
I usually am not fond of silver jewelry because I can't wear it (allergies), but for those of you who can I would suggest you adorn yourself with a beautiful bauble made by Marie-Eve Rousseau. Based in Montreal, her work is created with traditional handmade techniques and the careful details are visible in every piece.

To see more of her jewelry and perhaps get one of these silvery adornments for yourself, stop by Marie-Eve Rousseau.
Well that's all for this week's #undiscovered Etsy. A lot of great shops - I can't believe they don't have sales yet! Go show them some love or perhaps their first sale.
-----
Follow me on twitter for next week's #undiscovered Wednesday picks. And if you're an Etsy shop that's interested in being featured, please drop me a line.
Until next time.