Lately, I've had the ocean on my mind. Not the ever so cliche waves-crashing-upon-the-surf, but the dark, calm and mysterious world far below the waves.
Maybe it's due to my recent trip to the Oregon Coast Aquarium, or that I'm a Pisces or that I just love water. Whatever the reason, I've been thinking about sunken ships, sea creatures, nautical imagery and the like. There is just something so beautiful about the quietness of deteriorating metal structures and the lights refracting around it.
But no more talking, let's take a look shall we?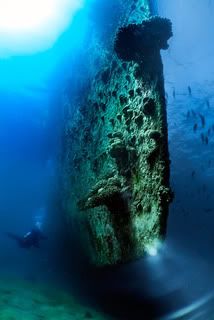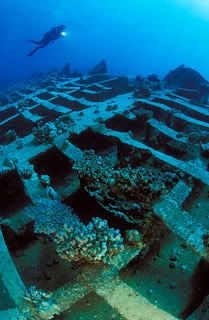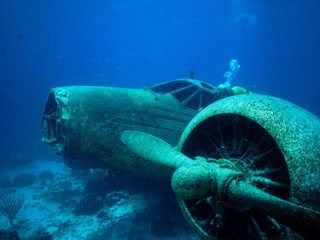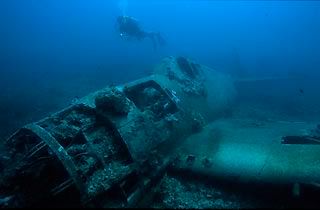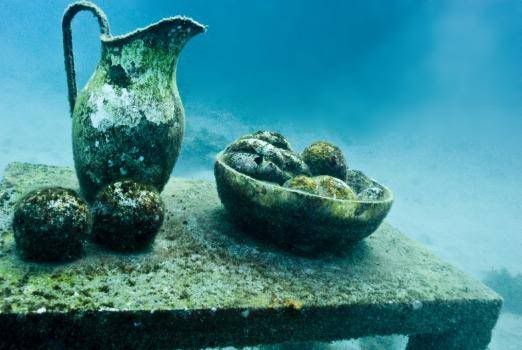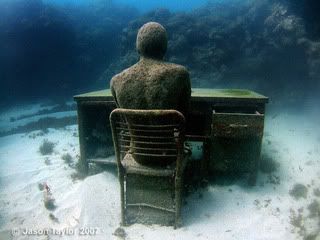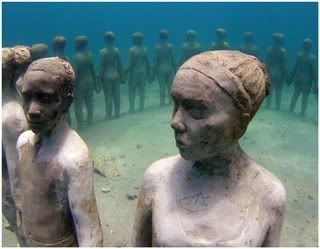 *The last three are from an underwater exhibit created by Jason Taylor in 2007.
On a related note, I recently began experimenting with resin to create something that replicated the look of underwater metal - so far, these are my favorite: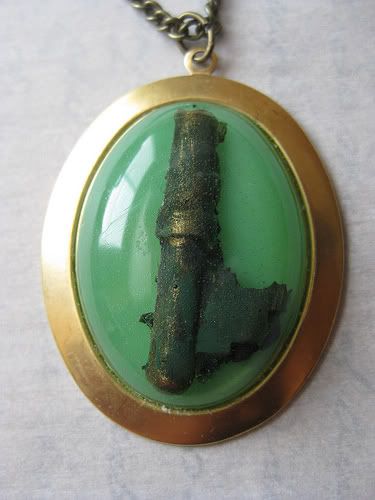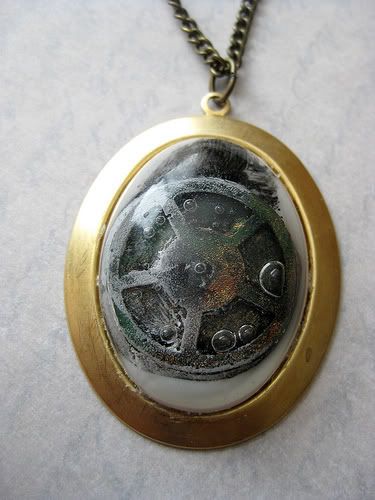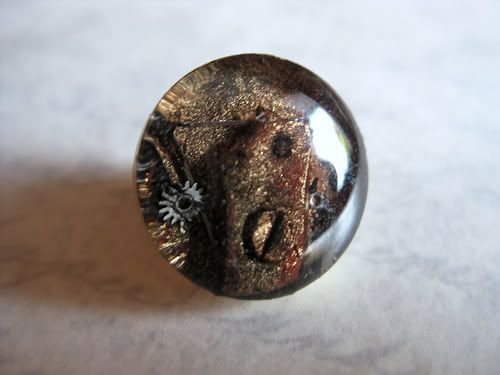 Didn't quite mean for that to turn into such a long post, but I hope some will find inspiration from it.
Until next time - Happy Crafting!