Dear friends, please pardon my belated post. All of the activities before and after the street fair really took it out of me. But better late than never I always say - and it's rather fitting for last Wednesday's picks to land on another Wednesday anyway.
So a recap on my favorites for 8/11:
Knitique
Whether you like it or not, Fall is right around the corner. And this year, I'll gladly embrace it - if it means wearing some of the comfy items from Knitique. This shop features cozy knits of all kinds from cowls, neck warmers, caplets and necklaces. Each item is made with a soft wool/acrylic blend and is available in a variety of colors - in case you'd like to customize. And, if you're planning early for your holiday purchases, she also gift wraps.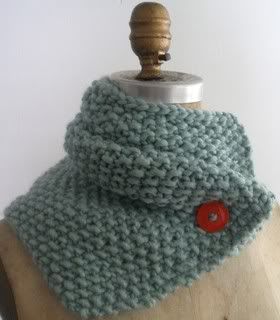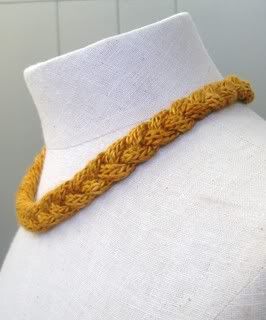 Prepare for the upcoming Fall/Winter weather with a lovely scarf from Knitique on Etsy. Update: They've their first sale since our last post. Congrats!
BeeTwixt
Who says blooms have to fade? Certainly not the folks at BeeTwixt, a new Etsy shop offering silk floral accessories. Leda, who is based in Portland, Oregon (always nice to find another fellow city dweller), draws inspiration from the city as she creates for the modern bride to be. She loves weddings want seeks to create something lovely that could be apart of such a tremendous occasion. You can read more about her work on her inspirations on her
blog
.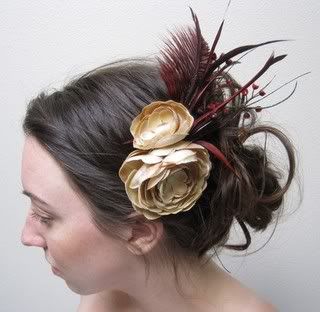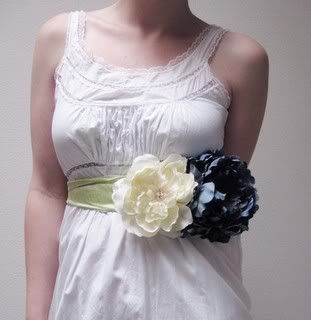 Know a bride looking for the perfect bloom for her modern wedding, send her to BeeTwixt. Update: They've had a sale since our last post. Here's to many more!
Lil Petite
These charming bright bits of jewelry add just the right amount sparkle to any outfit. Handcrafted by a talented Toronto artist, each piece - no matter how elaborate - is made with attention to the smallest of details. Inspired by nature, organic shapes, urban and vintage styles, there's something for everyone. And if you'd like to learn more about the shop or the artist, take a look at their new
blog
. I'll definitely be following.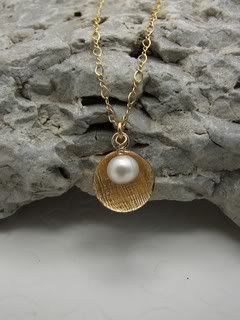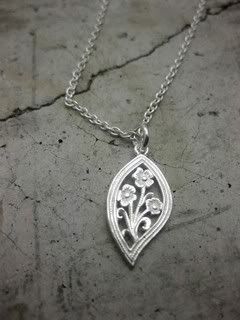 Get your bit of sparkle at Lil Petite. Update: Since our post they've had 3 sales. Congratulations!
Summerwood Soap
Simple, beautiful soaps with a Renaissance twist is what you'll find at this shop. Created by Amy in Hempstead, Texas she combined her love of soap making with the fragrances of a bygone era. The soaps all sound wonderful, like "Sunny Honey" with it's combination of Lavender, Rosemary and Spearmint. Many of them also feature fresh, natural ingredients like goat's milk, raw honey, essential oils and cruelty free silk - a luxury you'll definitely enjoy.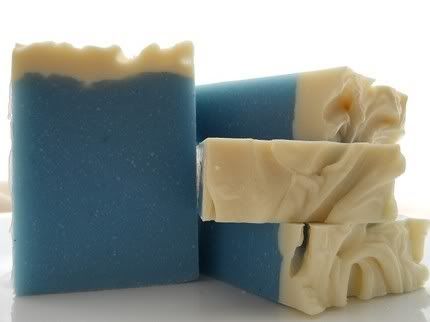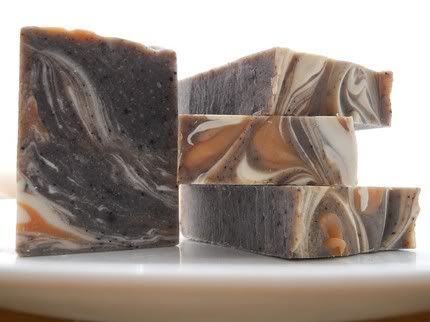 Find something luxurious bath-time at Summerwood Soap on Etsy.
Colin Duncan
I love finding unique jewelry - it can be a great conversations starter and a piece from this shop is sure to get people talking. Each piece is created by Colin Duncan in his studio based in Edinburgh, Scotland. Through the power of fire and alchemical processes, he takes found materials and turns them into unique wearable art. And I'm quite fond of the finished results.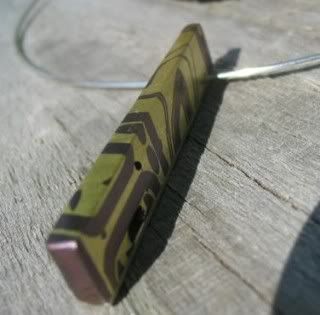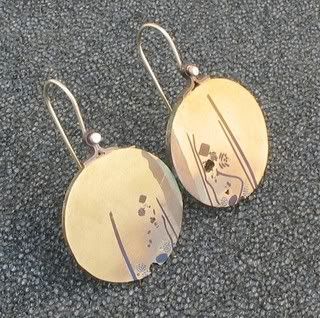 See more unique recycled metal jewelry at Colin Duncan.
I'll be posting this week's recap (8/18) on Monday - check back soon!
-----
Follow me on twitter for next week's #undiscovered Wednesday picks. And if you're an Etsy shop that's interested in being featured, please drop me a line.
Cheers!