Paradise Purls is a nifty little shop specializing in scarves, cowls, hats and even knitted jewelry. The artist behind these soft and cozy items is Elizabeth, a mother and avid knitter in North Carolina. She loves the color and textures of yarn, and one of her favorite things is to "spend time in a yarn shop touching all the different yarns" which can definitely be seen in her work.
Here are some of her items: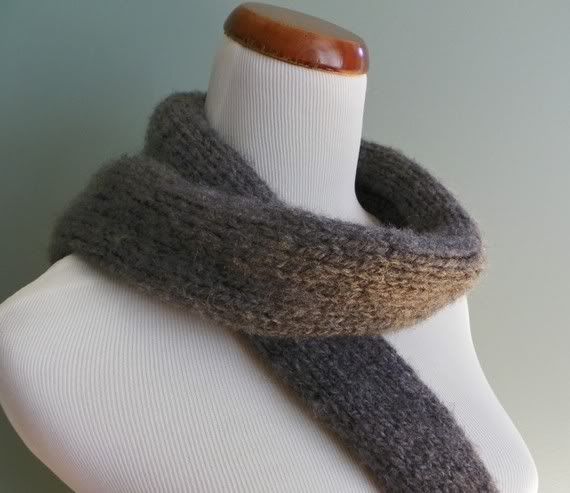 Grey Sweater Scarf - $28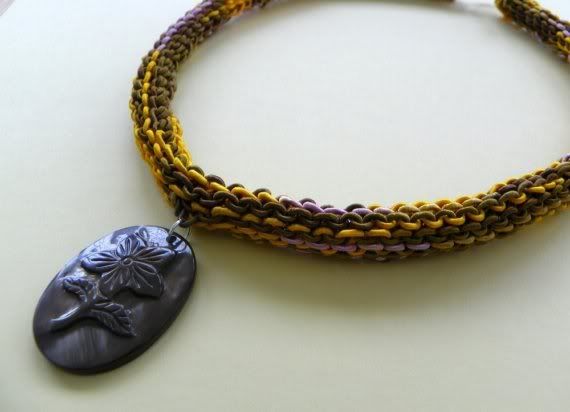 Knit Necklace with Pendant - $34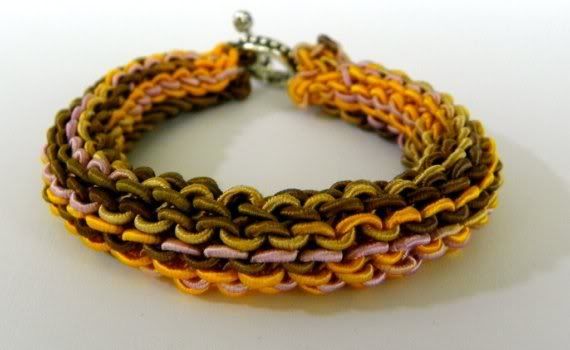 Knit Bracelet - Gold, Brown, Pink, Tan - $13
Want to see more?
Check out Elizabeth's shop
Paradise Purls
on Etsy. You can also learn more about her on her
blog
,
Facebook fanpage
and
Twitter
.
Happy Crafting!
-----------
These weekly features are for the BESTeam Etsy team, a group which provides exposure for its team member through blogging, Twitter and Facebook. Each week I'll be featuring a new member and their shop. To learn more about the team or to join, visit our blog or member site.