Most of my life I've been an avid reader. Books are my source of inspiration, an escape to fantastical worlds and one of my favorite things on a rainy day. However, having time to read dwindled quite a bit during my college years (way too much work/extracurriculars), but somehow I've managed to bring reading back into my life.
At the moment, I've been devouring Gail Carriger's Parasol Protectorate series with gusto and I'm already on the third book in the series "Blameless". It's full of Steampunk contraptions, fabulous Victorian fashion and supernatural creatures - all my favorite things wrapped into one portable package.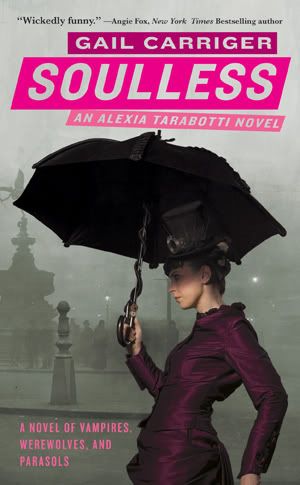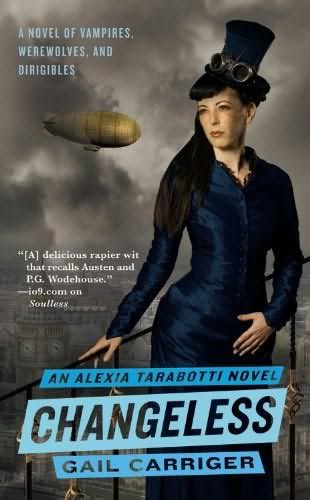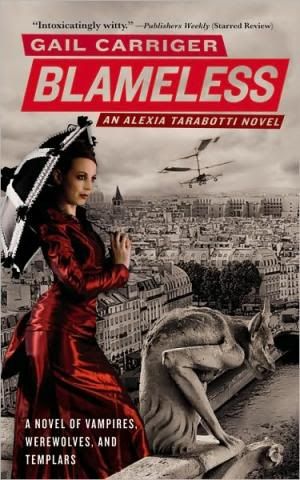 I'm reading that last one on the right - lovely!
It's been an enjoyable read so far - very much in the spirit of the first two books, although lacking some of the scintillating romantic bits of the first and second (but you'd understand if you were reading this book). Gail definitely provides enough mystery and adventure to keep you interested, as usual, and lots of interesting characters - some with fabulous attire. Also, more gadgets and inventions, which certainly pleases this Steampunk fan.
On a similar thread of reading...though technically about writing, I must mention that
NaNoWriMo
or National Novel Writing Month, is right around the corner. And now that I've signed up, I'll be participating for the 5th time this November - yay! I've got a lofty goal of 100k, which is double the expected 50k. And despite being busy with Etsy and upcoming Steamcon I hope to make it.
Well, I better get back to work. I have a bunch of new fabulous goodies in the workshop and hope to reveal them soon.
Until next time. Happy crafting!