I received a wonderful surprise this week.
Kaboodle.com
had been working with Etsy to create a series of features and they picked my silhouette pendant for their 2011 Hottest Valentine's Day Jewelry list.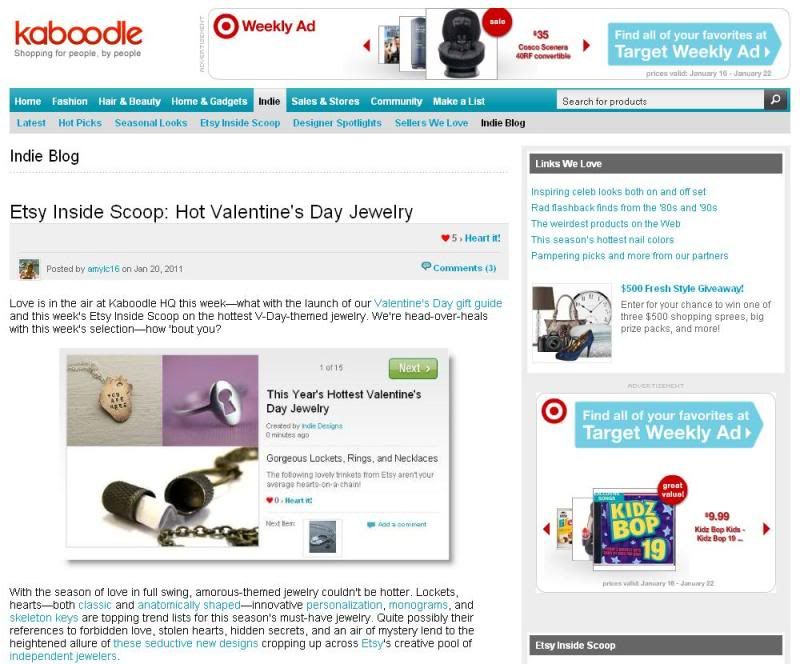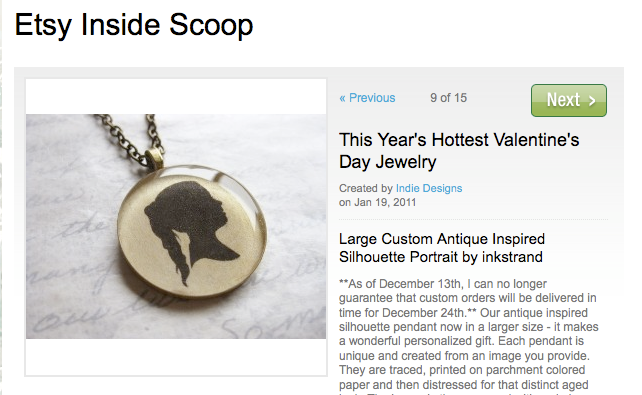 Click on the images to visit the site.
The feature has a great selection of jewelry and I'm thrilled to be included. It also has me thinking about creating a few additional pieces for Valentine's Day. I'm not sure what yet, but I'm thinking "red" and "bold".
So please support these artists - take a look, leave comments and spread the word.
Happy crafting!