I unfortunately was so busy preparing for this fair that I didn't have a chance to publicize it on my blog. But last weekend I had the pleasure of vending at Hip Happening Craft Fair at Nancy's Farm in Sellwood.
There wasn't a large turnout compared to their last one - it was a busy weekend with numerous events all over Portland - but it was a nice test run for my set up and a few new items.
Here's some booth photos-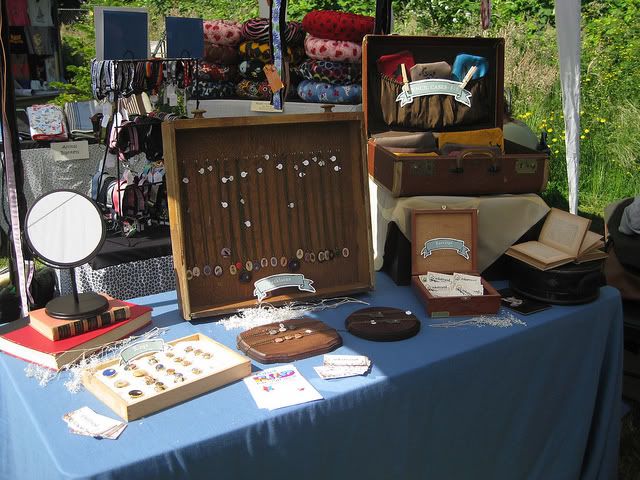 Full view of my booth - some changes from last year. It's still a work in progress.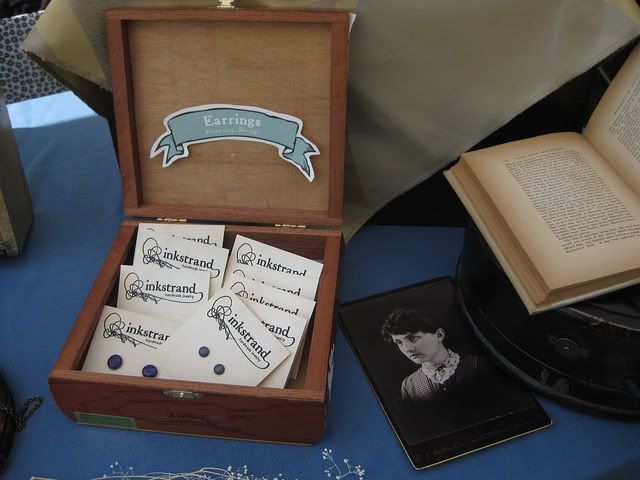 My stud earrings in a cigar box, a found photo and my little leather case.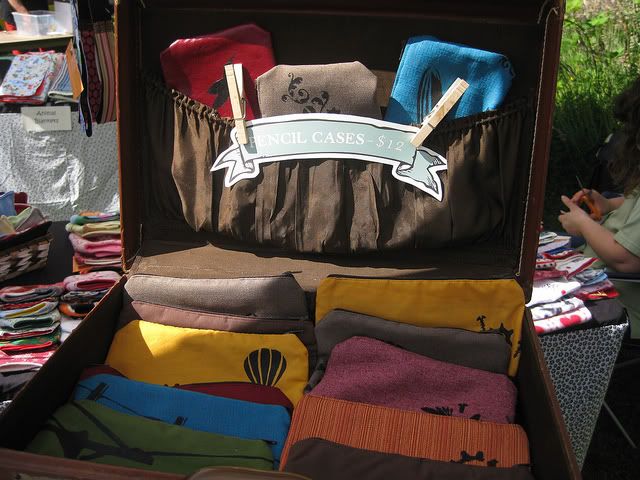 My new vintage suitcase for displaying all my pencil cases.
And the awesome boxcar shell that was situated behind us. The perfect backdrop for my wares. I may come back and try to do a photoshoot in the near future.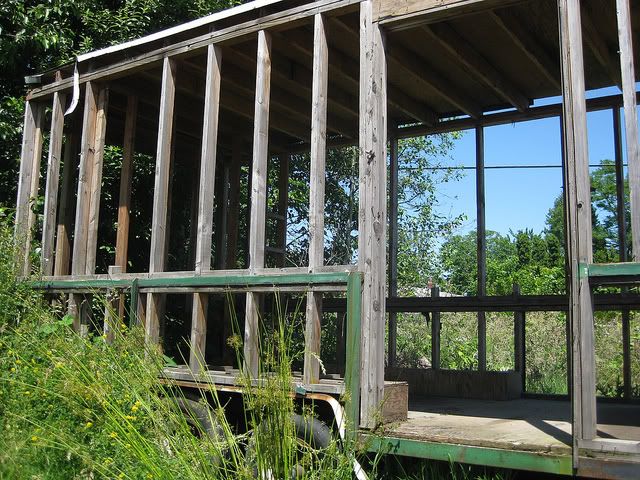 Totally wish I had brought my DSLR to shoot during downtime. Damn.
In the end, my booth mate and I were successful enough to make back both of our booth fees and then some. We enjoyed some wonderful band performances and gorgeous weather. We also received excellent feedback and were surrounded with many friendly vendors(with great advice). The organizers were such fun people that I think we'll definitely do another Hip Happening event in the future.
So what's my next craft fair adventure?
Super Rad Craft Fair on July 17th at the Portland Nursery. 1-7pm.
Crafts, food, beer and music. Plus a silent auction and donations for Snowcap - a local nonprofit that provides emergency food, clothes and services to those in need.

Happy Crafting!