Summer is fast upon us and I'm busy with craft fair season. I wasn't going to do #Undiscovered Wednesday this month, but I've missed it so much I couldn't resist. This collection of artists is quite wonderful - they have unique, beautiful work that really captured my attention. If you haven't visited their shops yet, you're missing out.
Enjoy!
One Barefoot Gypsy
Mother nature is showing her glorious colors in full force, so why shouldn't you? And if your jewelry box is lacking in color, then this shop is a good place to visit. Deb, who also runs a vintage/antique shop in Kentucky, knows a thing or two about eclectic jewelry and vintage items and loves to celebrate nature with her one-of-a-kind pieces. To do this she works with vintage findings, lace/ribbons and an assortment of stones. The results are stunning.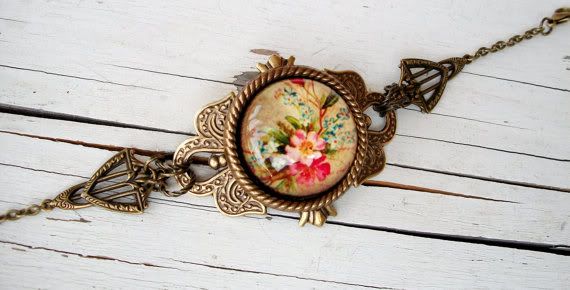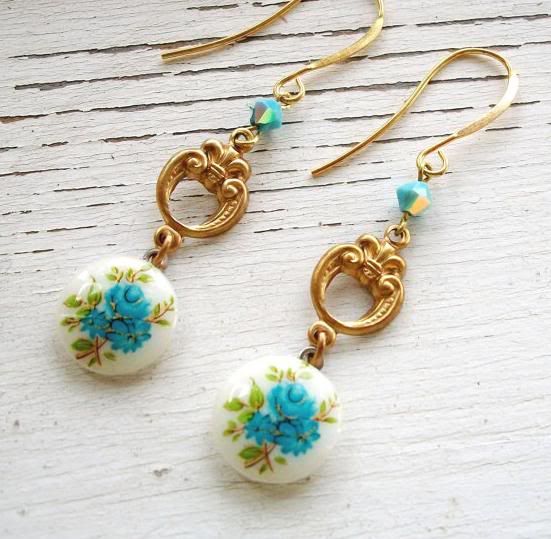 Adorn yourself with lovelies fit for any Gypsy queen at One Barefoot Gypsy.
The Soap Trail
If you think natural products have to be boring, you haven't seen the wonderful soaps at this shop. The ingredients might be all natural, but the designs and colors are a far cry from dull. Based in Norway, this artist creates soap using a cold press process, essential oils and mineral pigments. The finished results sport bold patterns, swirls and stripes that are as delightful as their scents: Lemongrass, Spearmint, Peppermint and Lavendar (to name a few).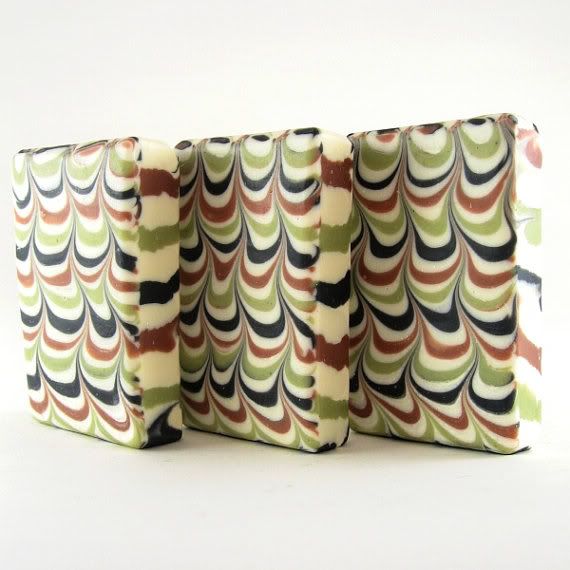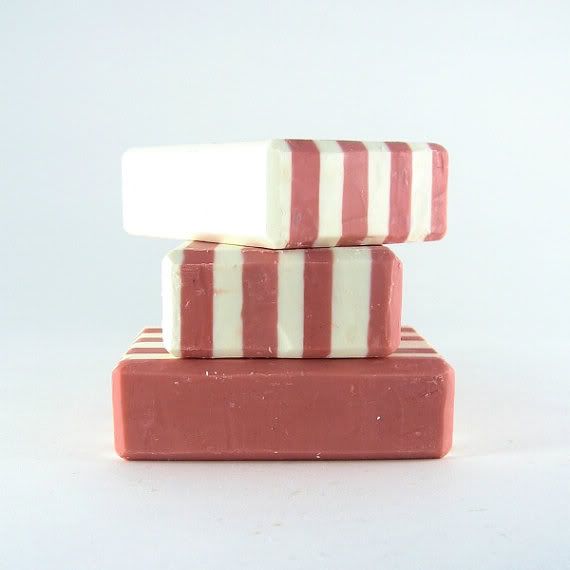 If you're looking for beautiful natural soaps that will be gentle on your skin, take a look at The Soap Trail on Etsy.
Sir Cedric's Good Heads
The Theatre has always held a dear place in my heart, so I was immediately drawn to this seller and their beautiful work. As their shop name suggests, they sell heads and very good ones at that; or "jester sticks" to be more specific (think puppets without the legs and extra moving bits). The diverse and interesting characters are plucked from Medieval and Victorian times and other periods in between. These unique pieces were created by Lynda Jasper-Vogel, an artist based in New Mexico. She has a long standing history with the theater and has worked with the Sante Fe Opera, worked in props and carpentry, which can be seen in her work. Sir Cedric's Good Heads came about during her time in California and the "jester sticks" originally graced Renaissance and Dickens Fairs, department stores and even movies. The line may have been retired, but now you have a chance to own one of these limited edition pieces.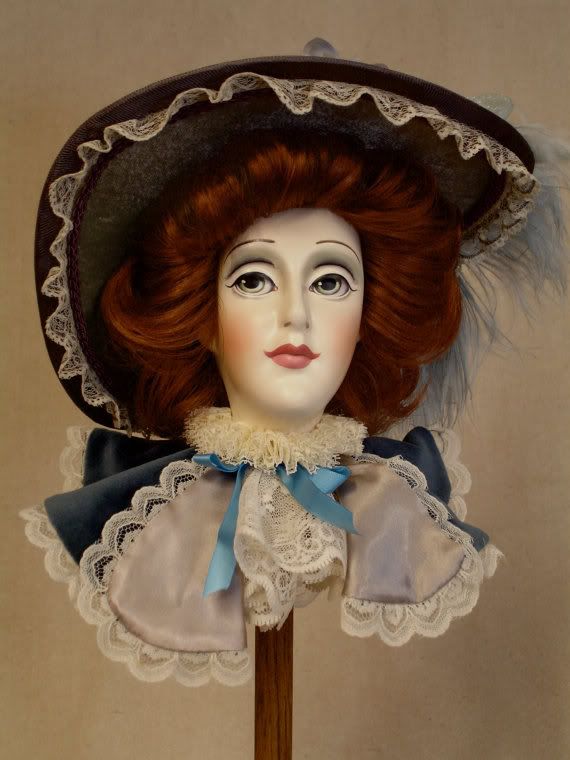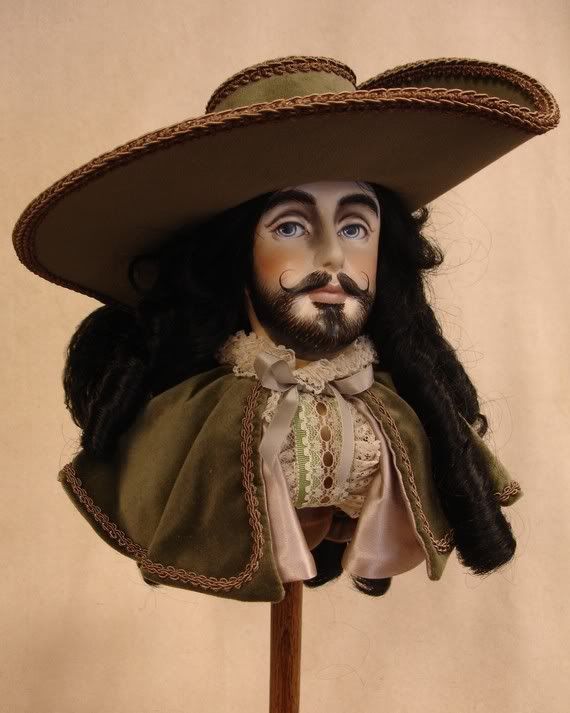 If you love Dickens, Shakespeare and theatre, you should definitely visit Sir Cedric's Good Heads. Update: Since last week they've had three sales. Congrats!
Jate's Marvellous Marvels
If you've been following my blog, you know I'm fond of beautiful, mysterious photography - so of course I fell in love with this artist. Jate, a photographer based in Germany, finds wonderful ways to make the mundane seem surreal with soft focus, selective color and interesting angles.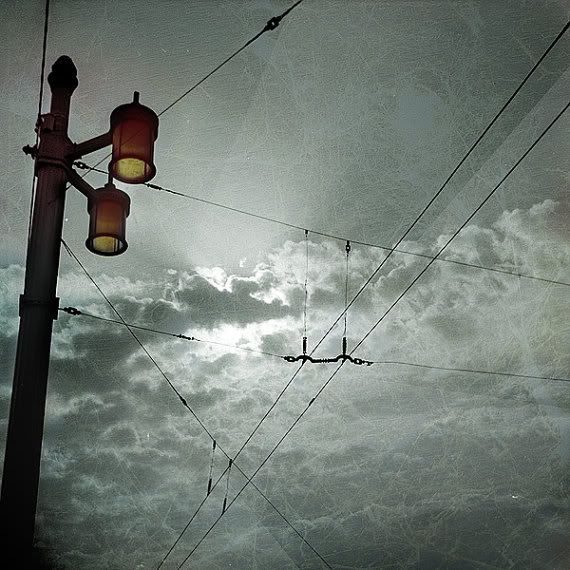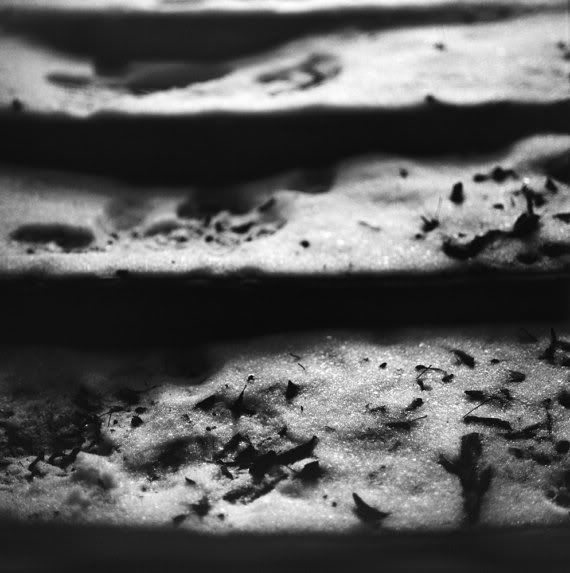 Get your own print of the mysterious and beautiful at Jate's Marvellous Marvels.
The Bad Button: Bespoke Corsets
Like any fan of Neo-Victorian culture and fashion, I love corsets. So I was thrilled to find this lovely shop and their corsets. For ladies considering the investment, you won't find any "fake corsets" here - these are made with the best fabrics, boning and finishing. Alisha, the artist behind this shop, has over 17 years of experience with sewing and historical costuming - so you can be sure you're in good hands. Custom orders are her favorite, so don't hesitate to ask for something special - whether it's historically accurate or something more modern. To learn more about Alisha and her work, check out her
FB Fanpage
.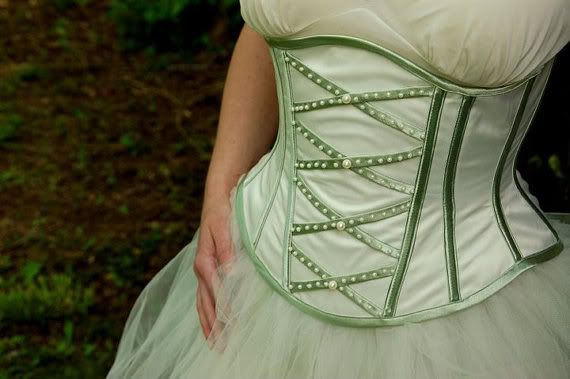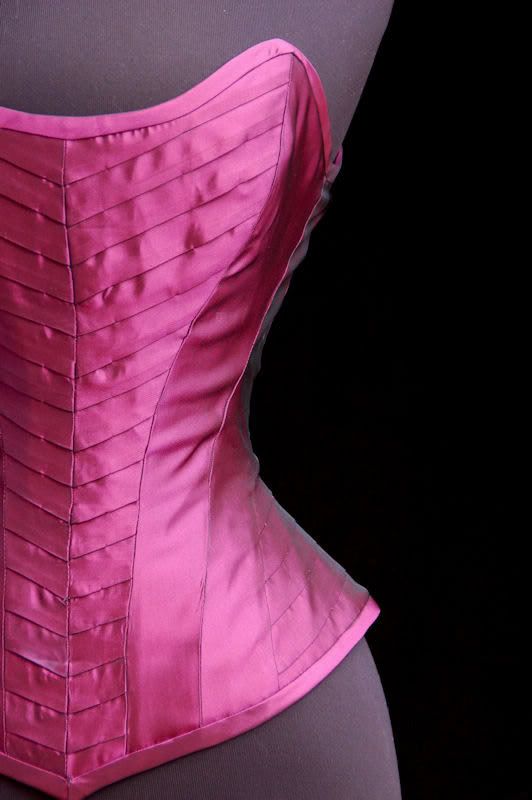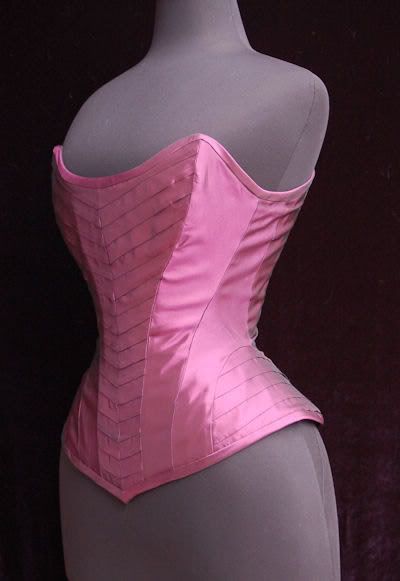 Consider getting your next custom corset at The Bad Button. Update: They've had a sale since last week. Huzzah!
-----
Follow me on twitter for next week's #undiscovered Wednesday picks. And if you're an Etsy shop that's interested in being featured, please drop me a line.
Cheers!