Second batch of my experiments with resin. These came out pretty good and should make beautiful jewelry when I polish them up. Far less bubbles and flaws this time.
Here they are: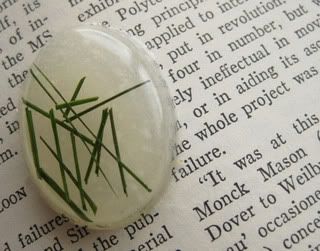 Grass and white pastel for the background.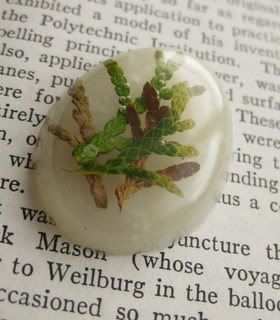 Shrub bits and white pastel.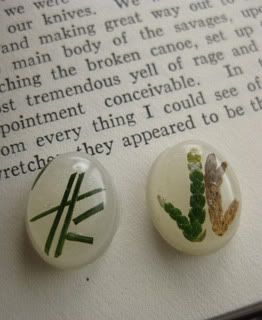 Mini versions for rings.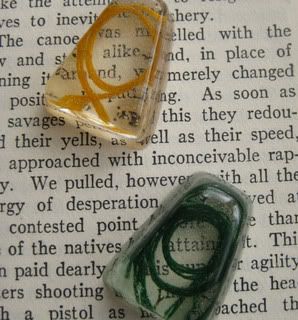 Some colored embroidery thread.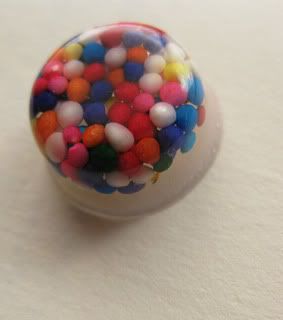 Sprinkles of course.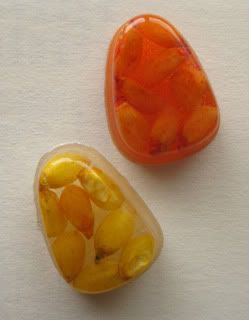 Colored popcorn...nifty huh?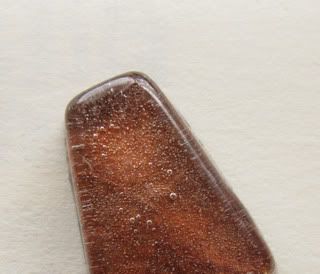 Painted paper...almost looks like stone.
You can also see them at my
flickr
account.
A lot of these were just found about my house and backyard. I'm starting to get decent at pouring resin and keeping bubbles out. Also learned a lot about what will or will not work in resin. My favorites are definitely the ones with natural materials in them, like the grass and shrub pieces. I plan to experiment with that more in the future. But next I want to play a bit with some man made materials like watch parts, screws and found bits.
Til next time.