Recent commission I finished working on. Quidditch robe and guards based on Harry's robes in Prisoner in Azkaban. Modeled here by a very helpful boyfriend as it was designed to fit a tall male mannequin.
The outer part of the robe is gabardine with yellow ribbon for accents. The numbers and stars are stabilized yellow felt. And the whole robe is lined with a wine colored fabric.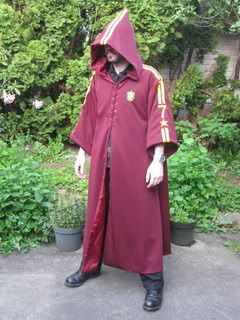 Front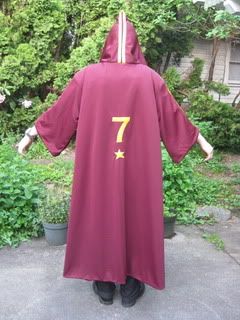 Back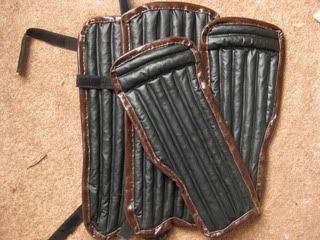 Shin and arm guards, crafted from vinyl.
It was a fairly fun project and I definitely made some improvements to the pattern since my last set of robes. I definitely would do another commission, because in the end it was actually a lot of fun.
So if you're interested in a set of your own, contact me.