Happy Holidays folks!
Each year I generally try to give handmade gifts in addition to purchased ones. Sometimes I succeed and sometimes I don't, but this year I managed to make something for each of my family members. Since most of the items were things I hadn't made before, it turned out to be a great way to make prototypes for some items I want to start selling in the shop. So without further adieu, my handmade holiday goodies and a preview of things to come.
1. Pencil/notepad case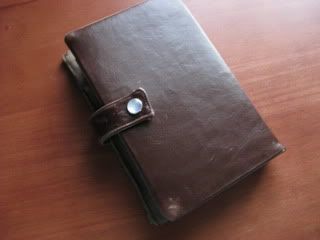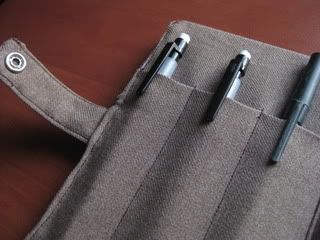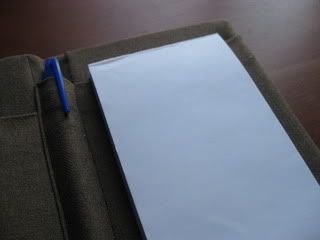 Made for my father, this case holds up to 4 pens and a 3"x5" scratchpad. It's made with upholstery vinyl and cotton fabric. I think it turned out fairly smashing and he actually liked it!
2. Fancy Clutch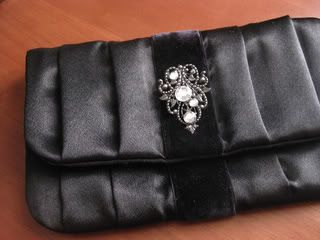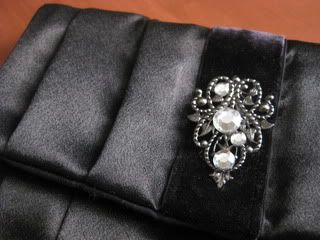 I did not get enough photos of this gift for my mom. Made with pleated black satin and velvet ribbon. Finished it off with a brooch lovingly made by me. Not pictured is the zipper pocket inside. Mom loved it so much she plans to use it on New Years...provided it still goes with her outfit.
3. Mini Bookbag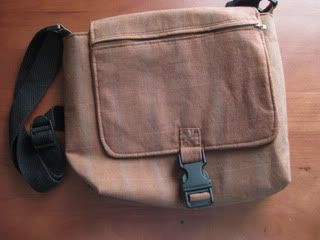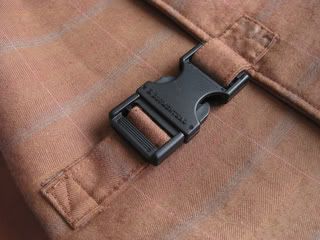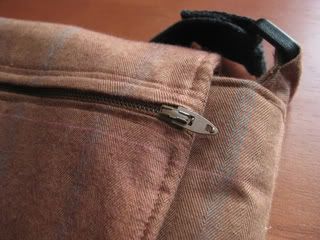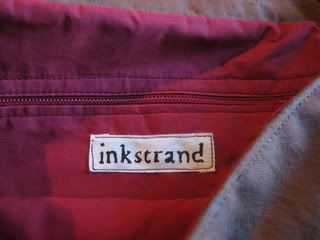 My sister needed a small shoulder purse badly, so I made her one. And let's say she was very surprised and pleased (which is good cuz I was up all Xmas eve making it). Made with a brown plaid cotton and lined in red cotton. It features an outer zipper on the flap and an inside zipper pocket. I loved it so much I think I'll make myself one as well.
----
So yep that's my little update as far as new items go. Hopefully they'll start showing up in the shop soon (pending a few supplies I need to stock up on first).
Happy crafting!