Phew! This week went by so quickly (not so good for my craft fair prep), but I'm ready to bring another #Undiscovered Wednesday. I'm glad to see some new faces (spread the word, we could always use more!) because it means more exposure for these new and unloved shops. I intend to expand this blog more and more as I go along (including a new weekly segment--excitement!), so keep checking back often.
Anywho, for this week, here are my picks:
Ruth Robinson Ceramics
When most people think of ceramics, they think of large pots and vases as well as a whole host of things that could never be as cute and quirky what you'll find in this new store. Not that I don't enjoy large ceramics - but only Ruth Robinson's ceramic buttons and magnets are small enough to be attached to your shirt sleeve or fridge. Each of these adorable pieces are created in Cheshire, England where the artist currently lives. But fear not lovers of the more traditional earthenware, she'll soon be adding sculptures and larger water etched porcelain.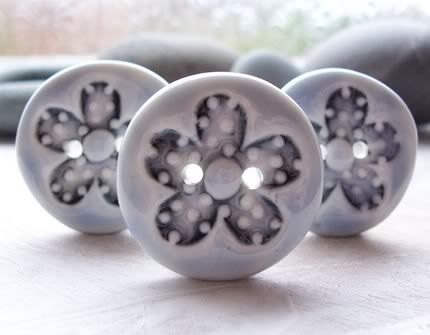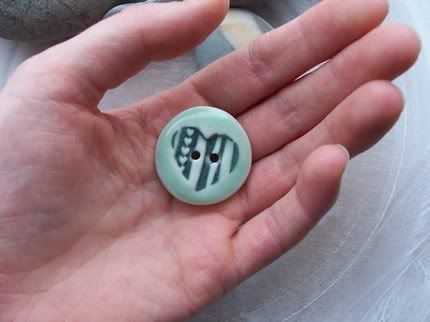 Put some pottery on your fridge or pocket with one of the lovely little pieces from Ruth Robinson Ceramics on Etsy.
EV Photography
Finding your muse can occasionally be difficult, but perhaps something at this shop will spark that flame. After all, inspiration is the word of the day at EV Photography. Created by Elizabeth, a commercial photographer based in Chicago, she decided to put her talents to work capturing inspirational images that any crafter would gladly hang in their home or work space. Her bright and fun pictures, highlighting elements of nature and craft room, reflect that she is a crafter herself. Her prints can also be purchased offline at Renegade Crafts in Chicago and you can learn more about the photographer on her
blog
.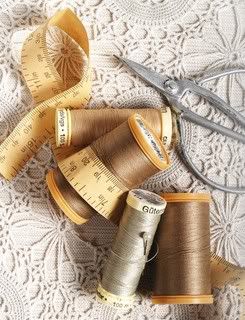 Find some visual inspiration at EV Photography.
slightly useful
Tiny. It's one of my favorite attributes for any object, immediately making it more endearing than if it had been life size. So of course I could not resist these little sculptures by slightly useful. Painstakingly handmade by Dinah in Boston, most of her "little babies" measure under 4 inches tall and resemble real life objects like buildings and patches of weeds. She carefully combines her love for "the world we have made for ourselves" and the experience of looking down at our world from high above - distilling it into her wonderful miniature edifices. Displayed in the open or nestled in a fish bowl, they're bound to make even the manliest man squeal with delight.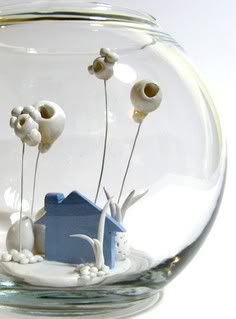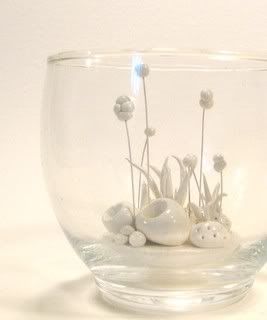 slightly useful.
Cream n' Sugar: a bath confectionery
Sweets and bathing don't usually go hand in hand, but who says they have to live separate lives. Cream n' Sugar makes this their goal by crafting bath bombs, scrubs and soaps that smell as yummy as they look. The woman behind these lovelies is Kathy of Tempe, Arizona, who wanted to combine her love of baking, crafting and soap making into something luxurious that you've never seen before. In fact, her bath-time creations have won awards more than two years running. Her signature piece, shown below, is a heart shaped gift box of candy shaped soaps, which is sure to delight anyone who receives it. And if you have something particular in mind, she does take custom orders.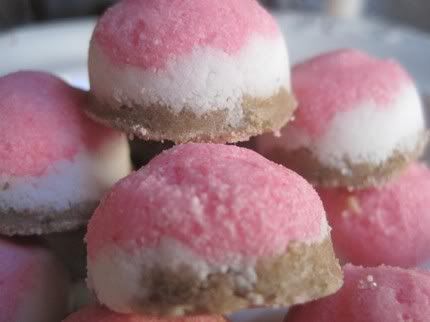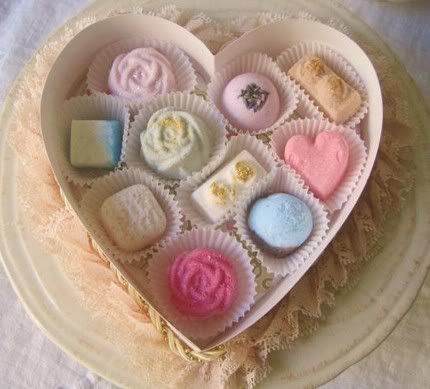 Satisfy your bath-time sweet tooth with a little something from Cream n' Sugar on Etsy. Since #undiscovered Wednesday, they've had two sales. Congrats!
Miss P and The Polished Press
Sloppy and slovenly handmade paper products are not welcome at Miss P and the Polished Press, a shop based in Salt Lake City, where clean and polished design reigns supreme. From greeting cards to journals they've got all members of the stationery family looking their finest. They're still getting their shop set up, but expect big things in September when their website and shop officially opens.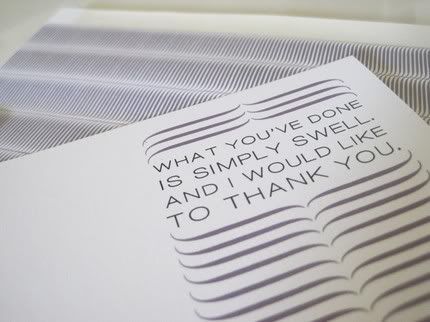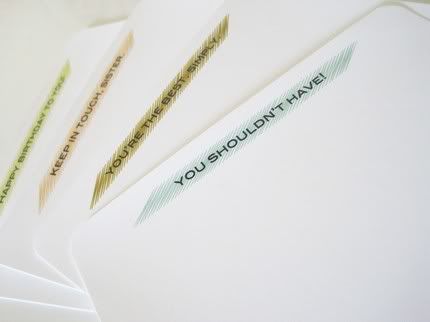 If you're looking for some stylish stationery, take a look at Miss P and the Polished Press.
That's all for this week!
-----
Follow me on twitter for next week's #undiscovered Wednesday picks. And if you're an Etsy shop that's interested in being featured, please drop me a line.
Cheers!