Although I certainly didn't plan it, my BESTeam feature this week fits right in with my Steampunk month theme. I hope you enjoy it.
My BESTeam feature this week is
You Are My Sunshine
, a lovely shop full of handmade fabric flowers, statement necklaces and other jewelry. Created by Nina in Florida, the shop gets it's name from the song, which was the favorite nursery rhyme of her two boys when then were little. While she does not define her shop as Steampunk, many of her items fit the aesthetic and would look great with any Neo-Victorian or Steampunk outfit.
Here are my favorites: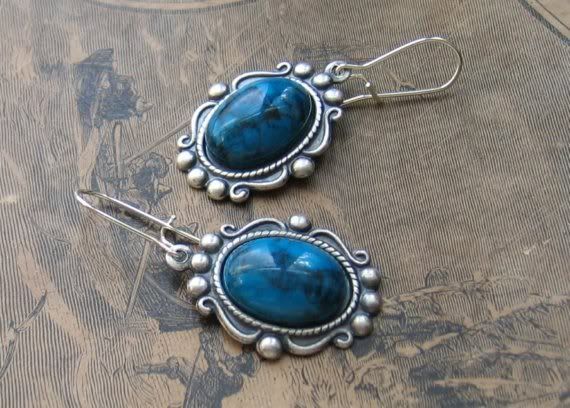 Faux Turquoise Earrings - $7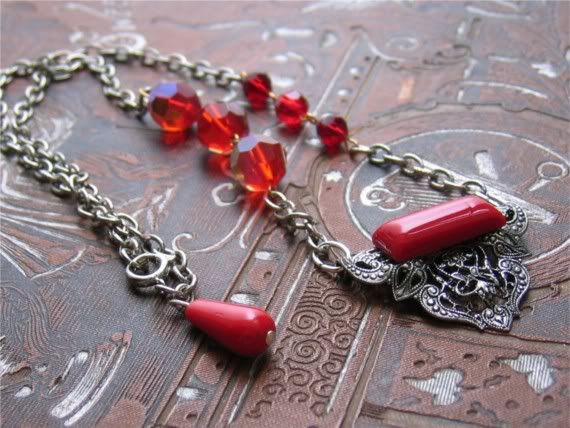 Seeing Red Necklace - $15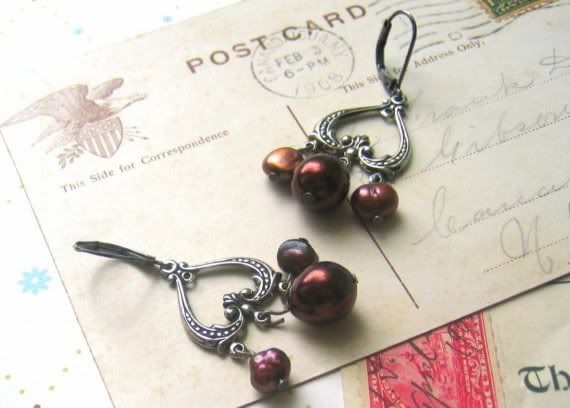 Dangling Earrings with Copper Pearls - $7
And for the Vintage aficionado, you should also take a look at her other shop
My Sunshine Vintage
with a variety of goodies from cameras and books to housewares and jewelry.
Want to see more? Visit
You Are My Sunshine
on Etsy.
You can also learn more about Nina and her work on her
blog
,
Flickr
,
Facebook
and
Twitter
.
Happy Crafting!
-----------
These weekly features are for the BESTeam Etsy team, a group which provides exposure for its team member through blogging, Twitter and Facebook. Each week I'll be featuring a new member and their shop. To learn more about the team or to join, visit our blog or member site.